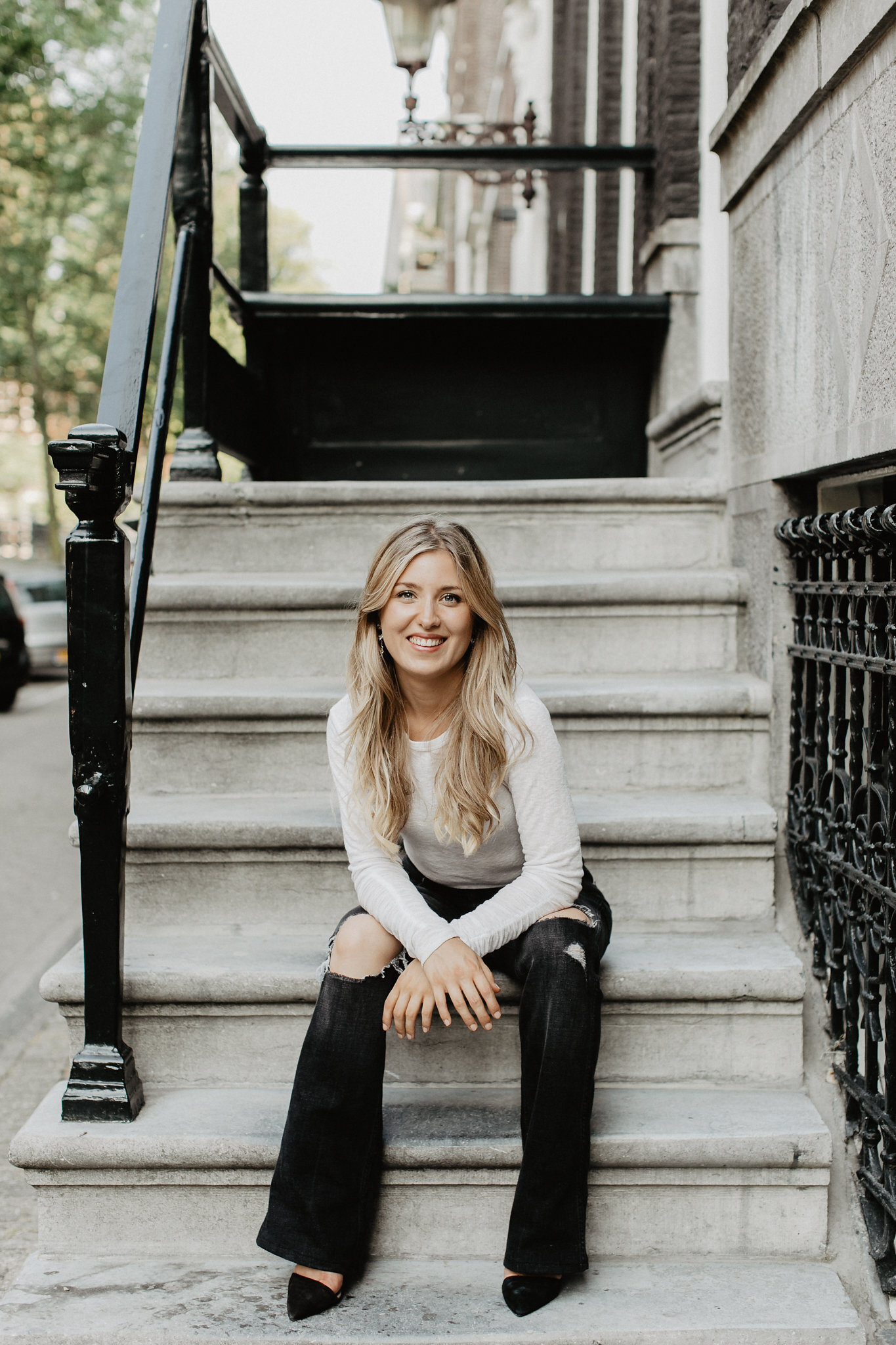 ..With a BIG Vision for Her Future.
You know you are ready for greater levels of success.
You dream of being a radiant leader running a soulful (+ highly profitable) business. You desire soul-shaking, deep and lasting love.
You believe that your life is meant to be an extraordinary adventure. And most of all - you want to become the highest, most love-filled expression of you!
You are ready to make profound changes to your life and step into your abundant future...
You feel stuck in your day-to-day and sometimes you wonder if you'll ever reach the level of success and happiness you desire.
The self-doubt, anxiety and unrealized dreams have been wearing you out.
… and not even a plant based diet can fully bring back your glow.
You'd love to worry less, see your perfect path clearly in front of you and finally step into the life you've always wanted!
After many years of struggling with depression, anxiety and debilitating money blocks, I discovered an amazing methodology that helped me break free and create a life beyond my wildest dreams.
I now work as a Soulful Success Coach, Energy Healer and Family Constellation Therapist, helping ambitious women from all corners of the world heal deeply so they can create beautiful + successful lives for themselves too!
I know what it's like to feel anxious, stopped and small… I know the pain of being stuck in a life that doesn't work for you while being called to a MUCH greater vision. Together, we can help you release the pain from your past and move you into a gorgeous, freedom-based life you'll love!
My greatest joy is supporting my amazing clients in making their goals a reality - whether that's busting through their income ceilings, falling in love with the right mate for them or moving into new levels of success in their love-based businesses!
You deserve to be happy, well and successful, too. It is all available to you!
What if you...
Could stop standing in your own way so much and finally made your dreams & ideas a reality?

Released the emotional blocks that are causing you to feel anxious, blocked and unhappy?

Radiated confidence and became the glowing + successful YOU, you are meant to be?
Read The Latest Blog Posts:
"After working with Hanna, I feel much more at peace! I now catch myself when I am anxious and I can transform it into a higher vibration! I am pushing less and struggling less. Life does not have to be a struggle. I am so much more confident and in alignment with who I truly am!"
-Esma Karamanci Kirim, Actor and Entertainer
In my programs, I've helped nearly a thousand ambitious women just like you heal deeply and boldly step into the freedom + success they truly desire.
I'd love nothing more than to take you by the hand too and show you just how easy + rewarding creating your ideal life can be!
"I am so happy to say that within just a few weeks of working with Hanna, my monthly income doubled! I am now consistently making more money than I ever have. And best of all- the clients I attract are wonderful people and so great to work with."
-Allison Pelot, Personal Trainer and Nutritionist